Journey Management
The journey management software will ensure your employees make it to their destination safely. With a sophisticated monitoring back-end platform and an easy to use mobile app, VDIS is what your company needs for journey safety.
Monitoring Software
The monitoring software will give the agents a visual indication of current journey, location of vehicles, journey alerts, vehicle alarms, received text messages, and more.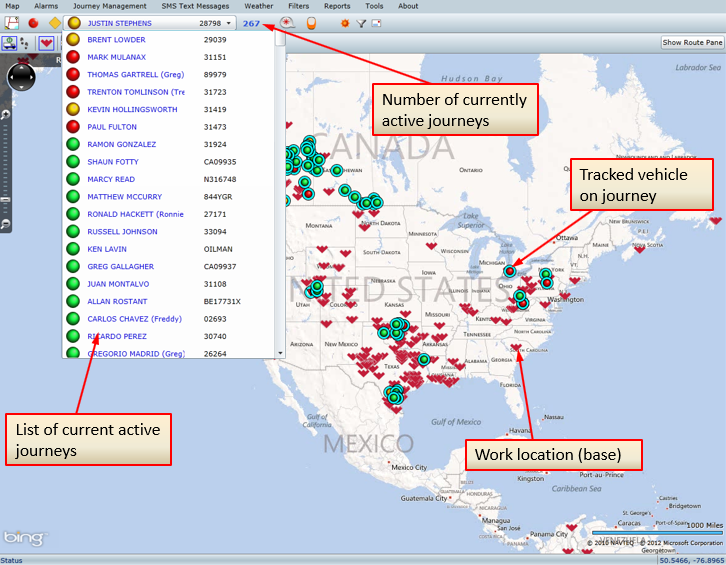 Regular check-in intervals, two way messaging and live alerts and alarms are key to knowing what is happening with employees on journeys.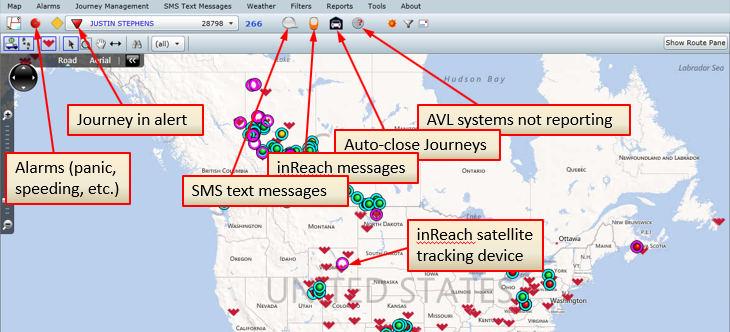 For employees calling in their journey details, entry is done swiftly with an efficient entry process that recalls past details automatically. Additional details can be added in comments. A complete log of the journey including check-ins can be viewed with the journey details. The companion mobile app makes it even easier for the employee to communicate with the monitoring center.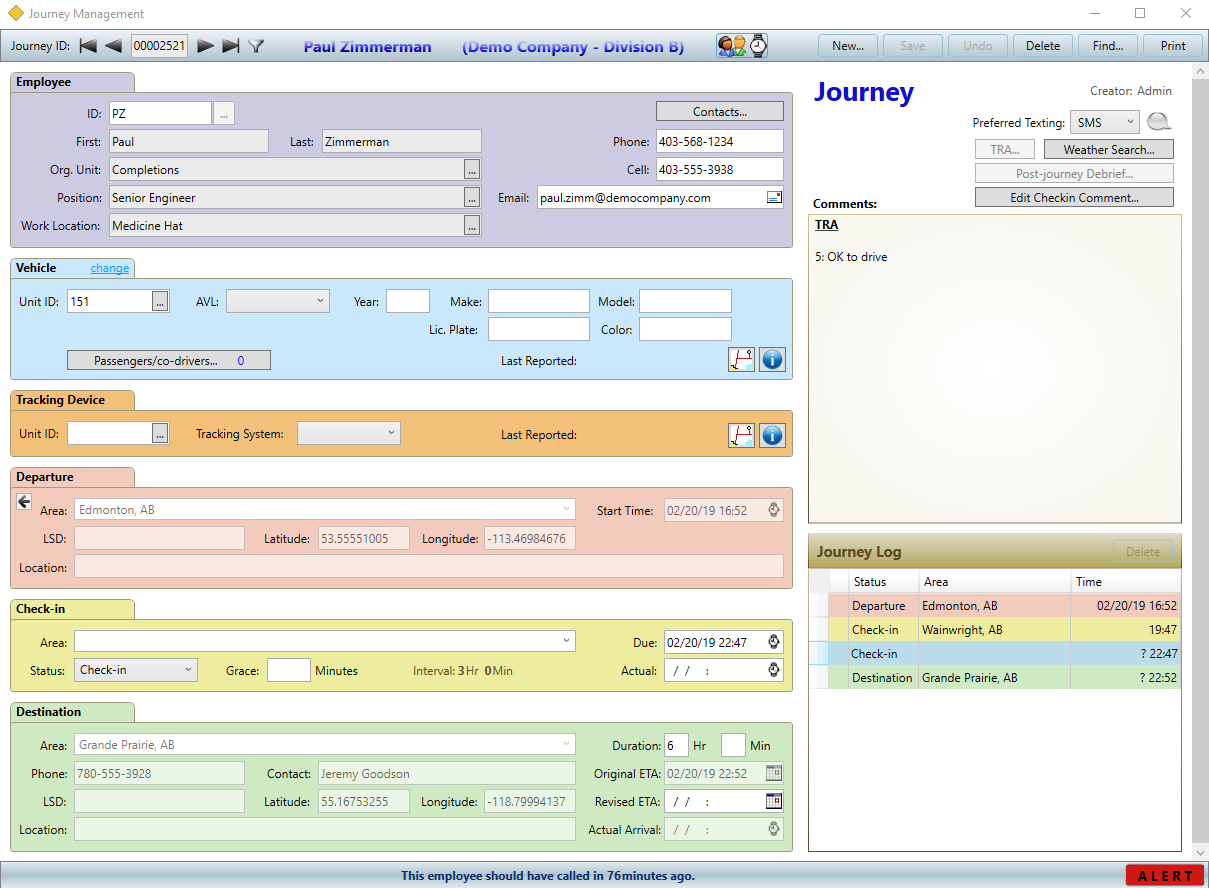 ---